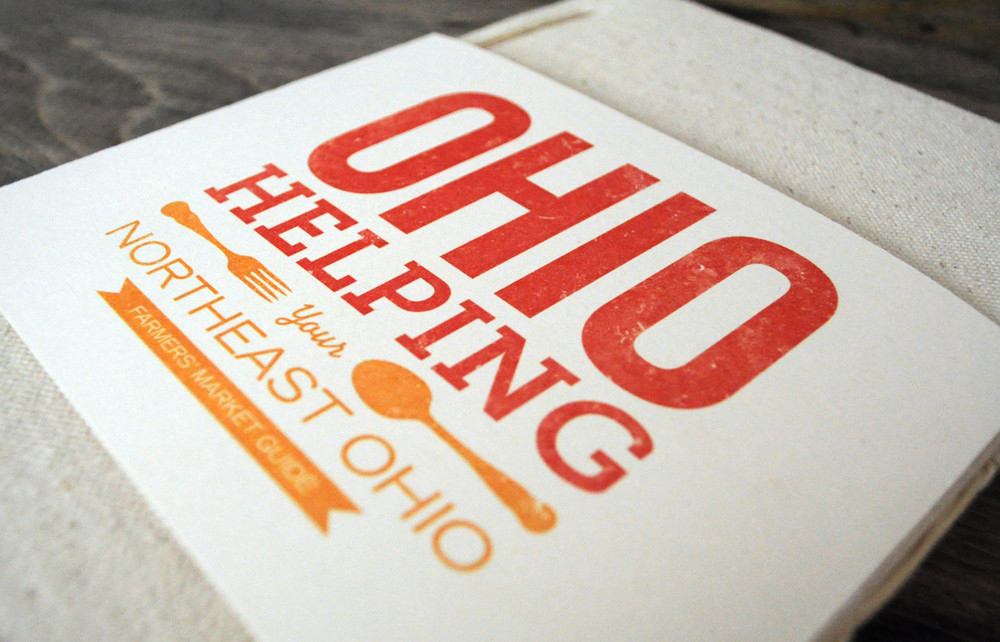 OHIO HELPING
Your Northeast Ohio Farmers' Market Guide
This 36 page Farmers' Market guide is my contribution toward a cleaner, healthier, more prosperous Northeast Ohio. The handbook helps readers understand:
What grows in Northeast Ohio?
When is it being harvested?
Where can I find it?
How do I prepare it?
Why should I support my local farmers' market?
Farmers' Markets support a sustainable environment, local economies, and a healthy well-being and Ohio Helping promotes these standards, using only recycled materials and organic manufacturing processes. The book encourages locals to get involved with the Farmers' Market community through provided locations, hours, and seasons of operation. In addition, each section of the book offers two recipes utilizing fresh ingredients harvested right here in Northeast Ohio.